For many companies, outsourcing to foreign labor markets has emerged as a common strategy for cutting labor costs. Yet the perceived short-term benefits associated with outsourcing tend to obfuscate the deeply problematic implications of outsourcing and their impact on the big-picture of the American economy: The decline of manufacturing quality and rising unemployment quickly expand outward to effect broader problems on a national scale.  While the negative consequences of outsourcing are complex, the most effective solutions are, in fact, quite simple: Companies that create their products domestically, provide jobs, strengthen the economy and contribute to the collective improvement of American life.
In 1982, a businessman named Claud Walker recognized the potential of the emerging wireless telecommunications industry's need for strong, durable, aesthetic shelters to protect equipment. He founded Fibrebond, a family-owned company that has evolved into a sophisticated, cutting-edge manufacturer of concrete, steel and hybrid structures for the telecommunications, power and institutional markets. Yet Fibrebond's mission transcends the sum of its impressively successful production profile. By keeping its workforce domestic, Fibrebond directly and indirectly supports 500+ jobs here in the United States. Fibrebond also maintains an ongoing commitment to developing an ever-more robust American economy. The mission begins with a commitment to American workers.
Large-scale improvements start with immediate needs.  By 1984, just two years after its founding, Fibrebond's growth required it to expand from its small base in Bossier City, Louisiana, to its current, 180-acre site in neighboring Minden. Around this same time, Fibrebond began to focus on the development of panelized buildings designed to protect the emerging cellular telephone industry's sensitive equipment. By 1991, the company started offering equipment installation services to provide telecommunications customers a more complete solution. And in 1994, the company built an Installation Center designed to receive, warehouse and install customer equipment into Fibrebond shelters.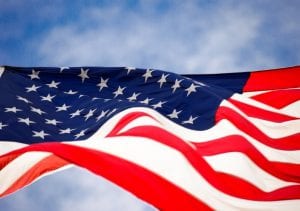 Fibrebond's large scale growth did not detract from the company's valued dedication to the individual workers that drove this success. When a fire completely destroyed the Minden manufacturing plant in 1998, Fibrebond quickly shifted production to a range of alternative facilities and outdoors sites. Amidst a period of uncertainty, Fibrebond's overriding commitment remained the support of company employees.  Fibrebond didn't miss a single employee paycheck or even a customer delivery.
Fibrebond's support for its employees in turn fueled further company success. Within 11 months, Fibrebond constructed a new plant, with advanced European concrete processing equipment. This progression ushered Fibrebond into a new era of diversification. The company began the production of innovative precast concrete buildings for K-12 schools and correctional facilities.
Today, Fibrebond equipment shelters can be found in all 50 states, as well as several foreign countries. The company takes extreme pride in playing a significant role in the build-out of the nation's wireless telecommunications system, as well as solutions developed for other industries they serve. In 2014, Fibrebond finalized the purchase of a 187,000-square-foot production facility, expanding the company's Minden-Louisiana-based production space to over half-a-million square feet. The new space allowed Fibrebond to enter a new period of product diversification that includes metal structures.
In 2015, Fibrebond acquired International Supply Company (ISCO in Edelstein, Illinois. In business for more than 33 years, ISCO is a leader in engineering and manufacturing intelligent solutions for the power-generation industry: A broad range of custom power integration and packaging solutions for prime-, backup- and critical-grade customers around the world.
Since its inception in 1982, the company has maintained a family-owned and operated business philosophy committed to the support of a domestic workforce.  Honesty—both internally and with customers—lies at the heart of Fibrebond's company culture. And so is trust: Fibrebond empowers employees to independently make and execute decisions. Fibrebond's value-driven work culture informs the company's impressive track record for employee loyalty. Over 175 of Fibrebond's employees have invested more than 10 years with the company, and that collective experience bears direct impact on the company's overall quality and responsiveness. Simply put, Fibrebond's support for its employees generates a positive synergy that has led to direct, value-driven improvements in the company's capacity to deliver quality products and service.
A value-driven company committed to the success and well-being of employees, Fibrebond's contribution to American life extends far beyond the company walls.