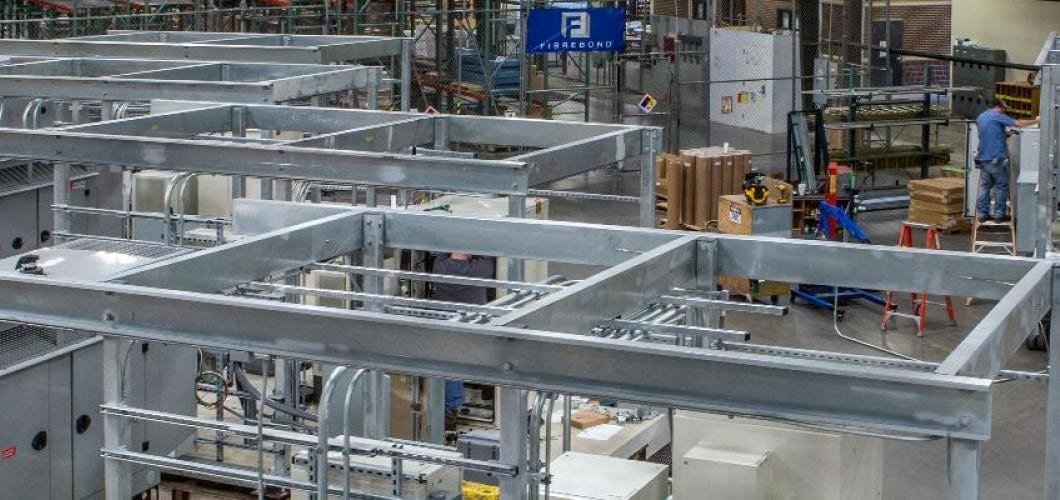 21 Jul

3 reasons to choose Fibrebond for your data center enclosure

As the world becomes increasingly connected, the infrastructure that makes it all possible must be upgraded to meet the demand. The high level of connectivity today's businesses depend on is facilitated by large scale data center operations. The impact of a single lapse in data center operation can result in millions of dollars of downtime, making secure, upgraded data center enclosures a requirement. Fibrebond has recognized the imperative need for data center enclosures that meet the demands of today's businesses, and has committed to manufacturing premium products that meet three pillars of excellence: quality, innovation and speed.

Quality
Exceeding industry standards is the name of the game for Fibrebond. By crafting an enclosure or electrical skid to meet a company's exact needs and providing thorough quality checks throughout the manufacturing process, Fibrebond offers a reliable finished product. Fibrebond's products are manufactured in a controlled environment before being moved to the job site. That means we can complete quality checks on the production line.

Innovation
In a highly volatile and dynamic industry, you need a creative and adaptable company. The prefabricated approach is an innovative method of data center construction. It allows for Power and Control electrical components to be installed off-site, leading to significant savings. Furthermore, the company also employs unique project-management techniques to guide projects from start to finish.

Speed
The global data center construction market sees an impressive compound annual growth of 9.3%. Companies must deliver a product rapidly and efficiently. Offsite completion of certain elements, like electrical component installation, meets both criteria. Fibrebond offers low lead times without sacrificing quality.

The ability to perform with speed and efficiency has allowed Fibrebond to stay ahead of the competition. Through high quality products, innovations in construction, and fast operations, Fibrebond has the solutions you need.
To discover more ways Fibrebond can help with your next construction project, visit fibrebond.com today!