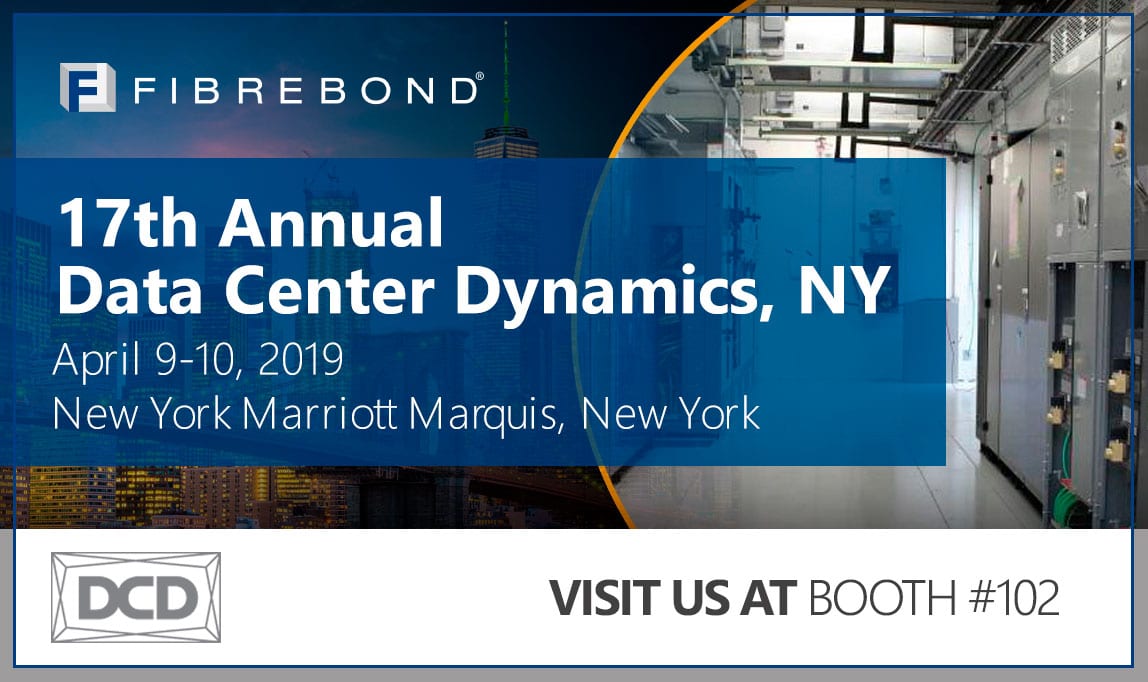 22 Mar

Fibrebond Showcases Data Center Turnkey Innovation at DCD 2019

Long ago, data centers were seen as an external facility for storage of information and business operation models. Today, however, data centers are seen as a key business parameter, critical to the success of modern companies. With 80% of traditional data centers set to be obsolete by 2020, the data center of tomorrow will likely look significantly different that those of today. As data centers shift to support more digital strategies, enterprises wanting to remain competitive must evolve now.

Devoted to data center scale IT infrastructure that supports transformation in Cloud, IoT, Smart Cities and across the Zettabyte economy, DCD delivers a world leading series of conferences across five continents, encouraging best practice sharing and accelerated adoption to help organizations successfully keep in pace with transitioning data center technology. DCD New York brings the whole data center & cloud infrastructure ecosystem under one roof to build and operate the next-generation data center, connecting enterprises with cloud-infrastructure technology in the world's largest data center market. Scheduled for April 9-10 at the New York Marriott Marquis and boasting over 1500 in attendance, DCD New York features more than 80 speakers and 50 sponsors and exhibitors for two days of keynote sessions, break outs, and peer networking, helping businesses remain competitive in today's ever-evolving IT landscape.

As the world becomes increasingly connected, the infrastructure that makes it all possible must be upgraded to meet the demand. For 37 years, Fibrebond has been leading the way in equipment protection. As such, Fibrebond recognizes the need for cost-effective prime power solutions that can be integrated in a controlled manufacturing facility and delivered to site as a plug-and-play solution. With the capacity to produce projects on any scale in our massive 500,000 sq. ft. lean manufacturing plant, Fibrebond's pre-integrated approach is an innovative method for completing power systems during data center construction, creating secure, controlled environments for valuable equipment while minimizing security breach risk. Offering a variety of manufacturing options, professional equipment integration and field services, Fibrebond's turn-key approach results in superior quality, secure solutions at accelerated construction timeframes and lower capex costs than site-built structures.

Fibrebond is excited to be exhibiting at DCD New York 2019—it's a great tradeshow to learn about emerging technologies in the data center industry while showcasing our rapidly deployable prefabricated electrical enclosures and modular data centers. Learn how our team of dependable and experienced individuals can meet your project requirements by stopping by booth #102 while at DCD New York 2019.