A better way to build and service your equipment shelters
CONCRETE SHELTERS
Concrete equipment shelters from Fibrebond have been the industry standard for equipment protection since 1982.
Fibrebond delivers consistent quality from its world class manufacturing plant and LEAN continuous improvement process. Shelters are backed by a standard 10-year structural warranty.
Our computerized concrete batch plant monitors changing weather conditions, which results in a more consistent mix.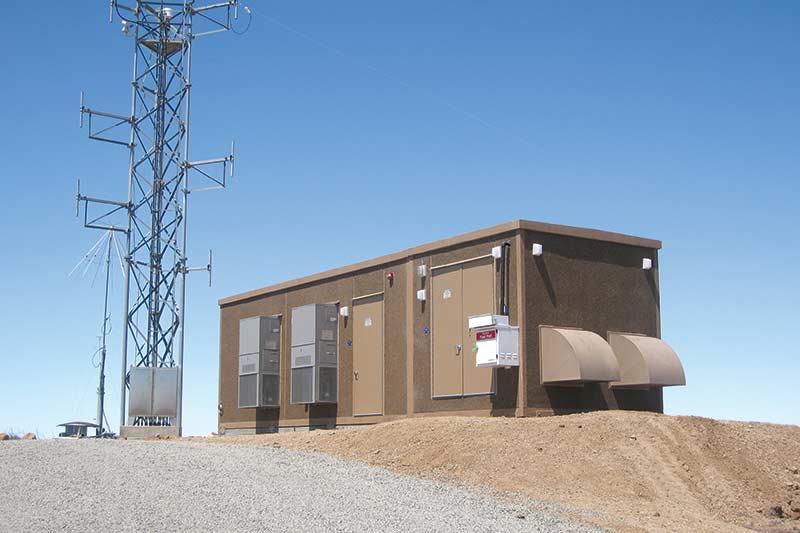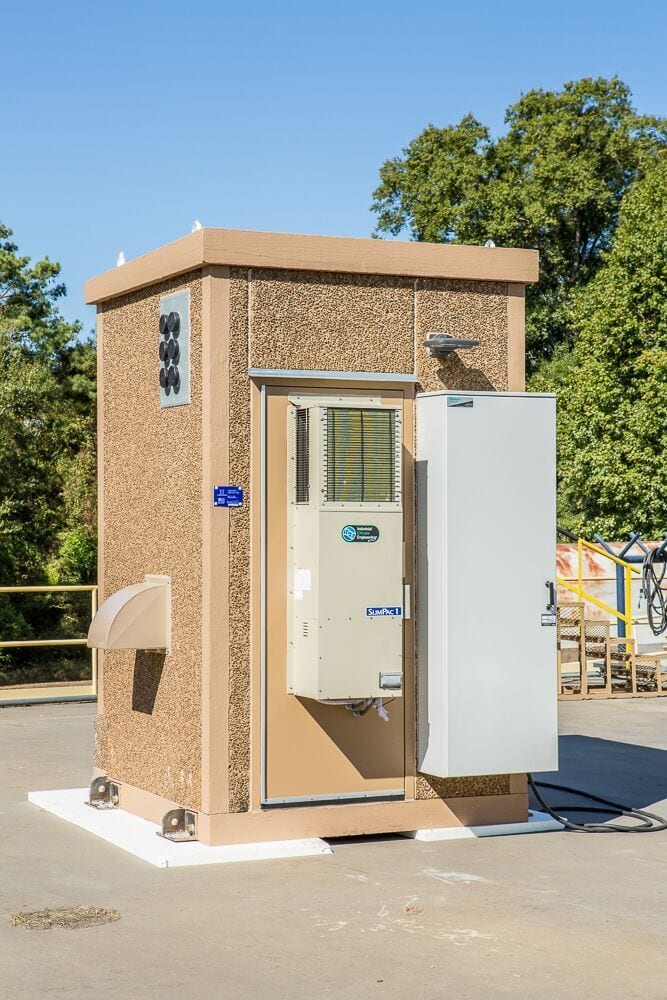 DESIGNED AND BUILT TO PRECISE STANDARDS
Fibrebond has the largest plant capacity in the industry, utilizing advanced European concrete processing equipment. Fibrebond's structural design for concrete shelters incorporates a rigid combination of concrete, structural rebar and welded wire fabric with encapsulated foam to decrease weight and add R-value. Each panel-to-panel connection is triple-sealed for superior weather protection. Shelters are designed to meet all zoning and permitting requirements with unique exteriors available to match existing structures.
STANDARD DESIGN CRITERIA INCLUDE:
5,000 PSI concrete
100 PSF roof live load
150 PSF floor load with perimeter foundation
500 PSF floor load with slab foundation
150 mph wind load, exposure D
When required, increased floor and roof loading designs are available
IBC Seismic Site Class D
EQUIPMENT INTEGRATION
Fibrebond's dedicated 75,000sf Integration Center solves logistical challenges for clients and eliminates double handling of shelters and skids. This reduces and eliminates the need for warehouse space and increases the speed of deployment for faster project completion.
EQUIPMENT EXPERTISE:
Integration performed by highly skilled and trained technicians.
Communications equipment: Motorola, Ericsson, Siemens, Nokia, Nortel, Thales Transmitter and Lucent.
Power systems: Deka, North Starr, Delta, Emerson, Lucent, GNB, Peco II and C&D.
FIF frames and DSX panels.
Capacity to handle large-scale equipment deployments.
Inventory and warehousing personnel receive, barcode and stage equipment to meet 100 percent of Sarbox requirements.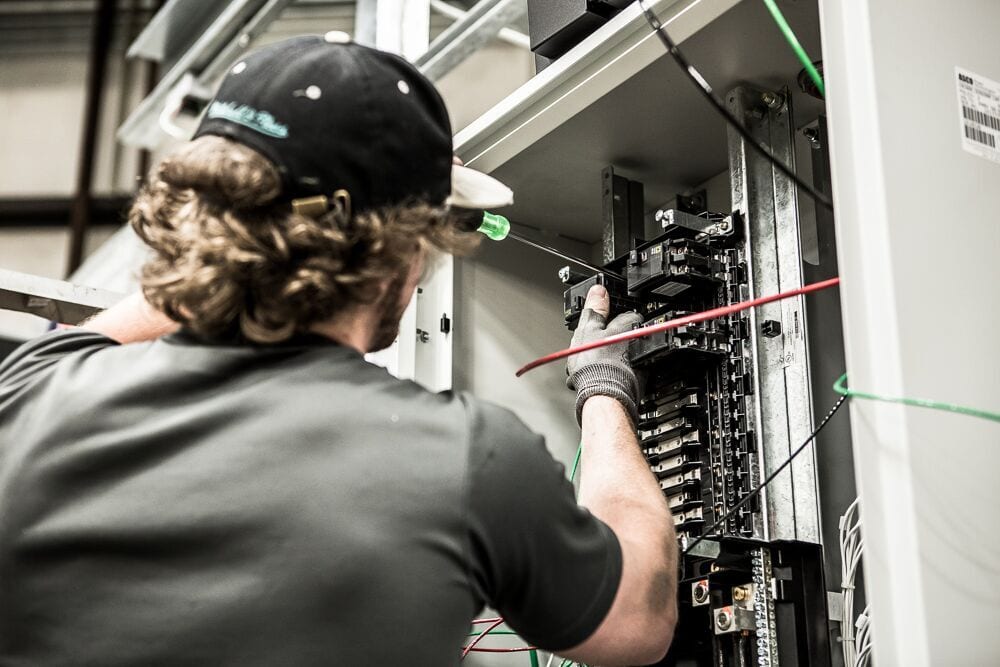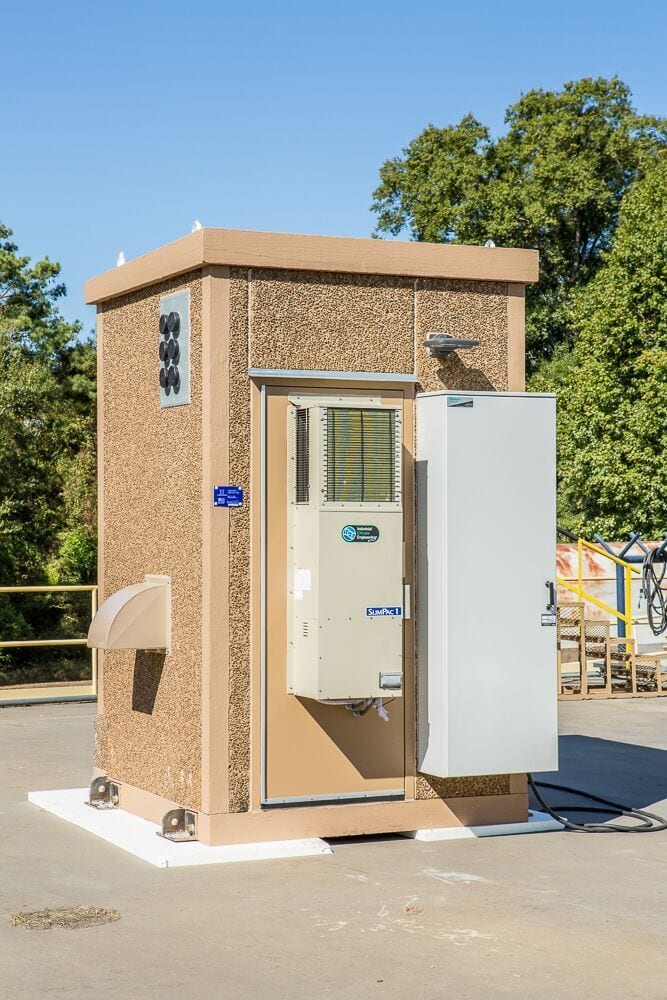 SECURE FACILITIES:
Limited and secure site access.
24-hour security surveillance.
Criminal background checks on all employees.
Documented security procedures.
QUALITY CONTROL FEATURES
Use of wiring schematic and floor plan for placement of equipment.
Establishment of parameters for integrating equipment according to a scope of work.
Labeling and wiring all equipment according to specifications.
Installing and terminating all wires and cables.
Verifying accuracy of all equipment installed upon shipment.
THREE REASONS
TO CHOOSE FIBREBOND FOR YOUR DATA CENTER ENCLOSURE
Quality
Exceeding industry standards is the name of the game for Fibrebond. By crafting an enclosure or electrical skid to meet a company's exact needs and providing thorough quality checks throughout the manufacturing process, Fibrebond offers a reliable finished product. Fibrebond's products are manufactured in a controlled environment before being moved to the job site. That means we can complete quality checks on the production line.
INNOVATION
In a highly volatile and dynamic industry, you need a creative and adaptable company. The prefabricated approach is an innovative method for completing power systems during data center construction. It allows for power and control electrical components to be installed off-site, leading to significant savings. Furthermore, the company also employs unique project-management techniques to guide projects from start to finish.
SPEED
The global data center construction market sees an impressive compound annual growth of 9.3%. Fibrebond offers faster lead times without sacrificing quality. Offsite completion of certain elements, like electrical component installation, meets both criteria. Fibrebond offers low lead times without sacrificing quality.
The ability to perform with speed and efficiency has allowed Fibrebond to stay ahead of the competition. The pre-integrated approach is an innovative method for completing power systems during data center construction.
The pre-integrated approach is an innovative method for completing power systems during data center construction.